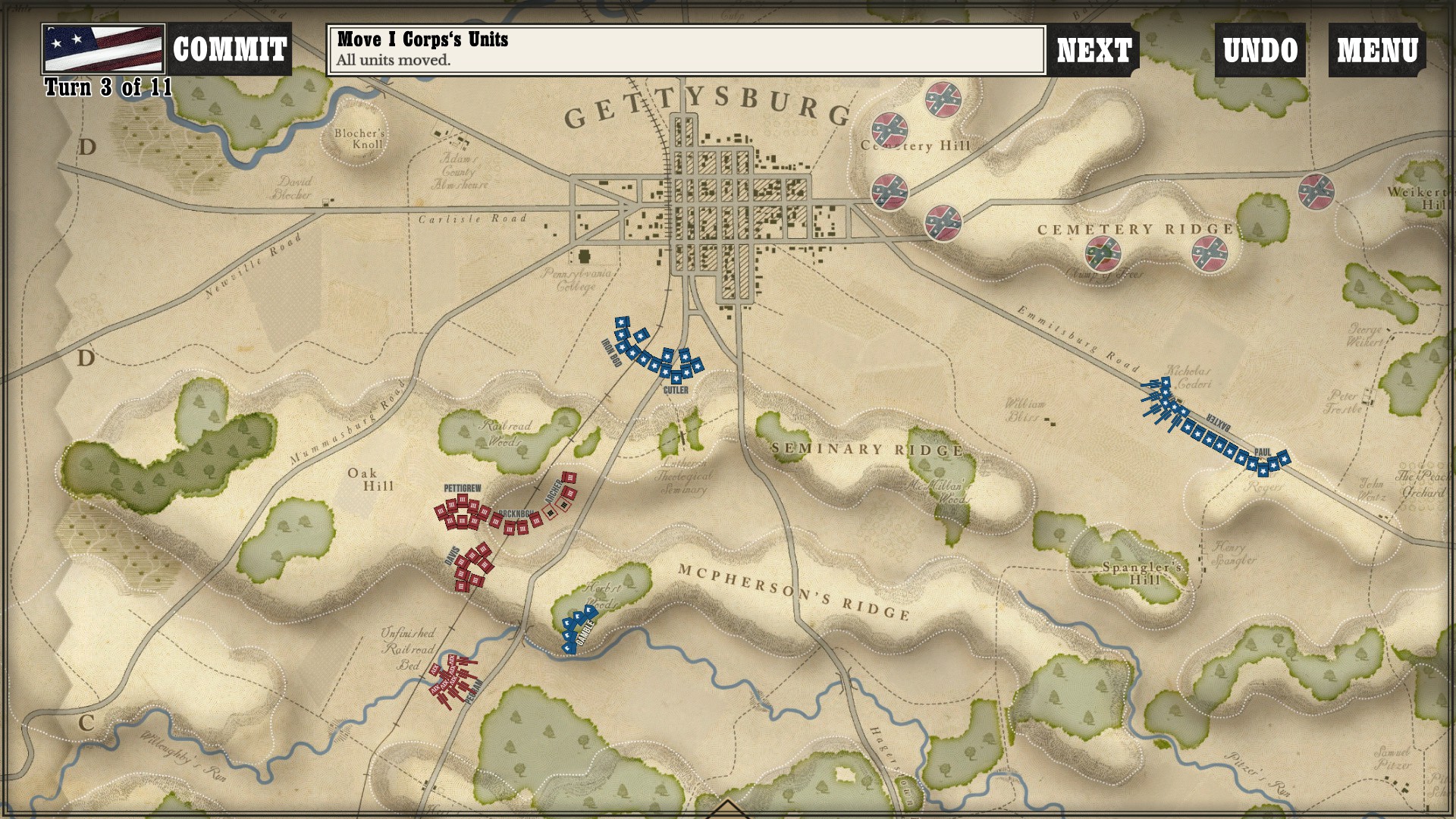 It certainly looks pretty
After seeing a lot of buzz online about it, I decided to give Slitherine's new ACW game,
Gettysburg: The Tide Turns
 a try. The ACW is one of my first loves in terms of history and wargaming. I've taken vacations centered around visiting ACW battlefields. The game itself has a very Kriegsspiel like look. At a mere $9.99, what's not to like?